Keeping You & Your Family Connected
"Connection Guide for Programming"
Here are the Pocono Family YMCA, we understand how important it is to
stay connected to our members, staff & community. Whether in person
or virtual we are striving to keep our community connected.
*Most virtual programs are FREE to our community except where noted.* *Donations are appreciated.*
For the full Connection Guide Click HERE.
BINGO with Kevin
Every Thursday at 1pm, we invite you to join us virtually for some BINGO fun with Kevin. Reserve your spot with the membership service desk & you will be contacted about your BINGO party pack.
Join Kevin here: Click here to join
*All are welcome!*
Virtual Group Fitness Classes
Join us for energizing and instructional group fitness lasses held in person and virtual for all fitness levels and abilities. Schedule varies depending on classes.
*Reservations requested for in person classes.
Monday 10:30am-11:30am

Tuesday 10am-11am

Tuesday 5:00pm-6:00pm

Wednesday 9am-10am

Wednesday 10:30am-11:30am

Thursday 5pm-6pm

Friday 9am-10am

Saturday 10am-11am
*This is a family friendly event.*
Want access to on demand classes free with your membership?
Check out our Y Wellness 24/7 platform today! New to Virtual Wellness? CLICK HERE to register.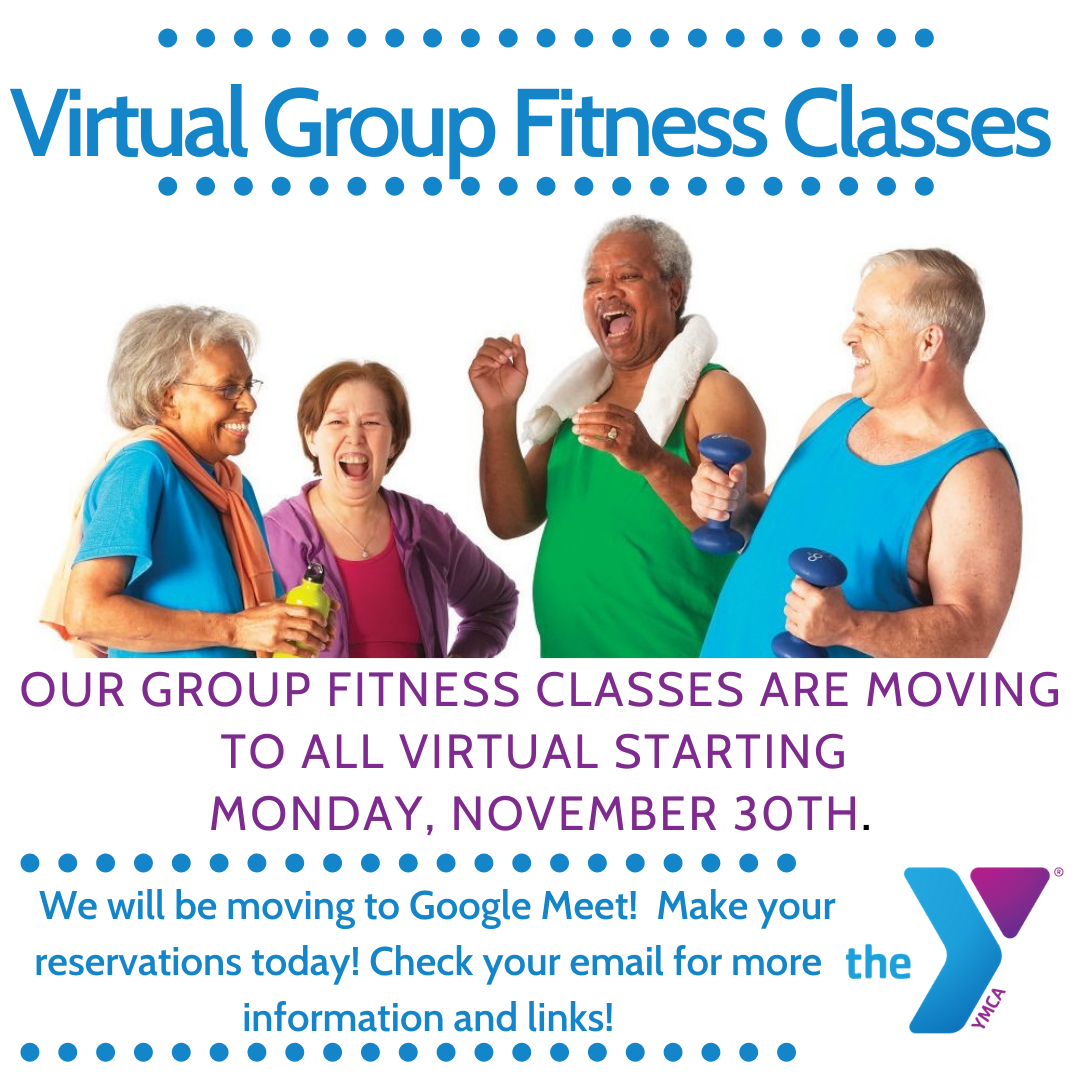 Tech Time with Jack
Make a phone appointment with Jack and our tech team to learn about virtual meetings between 9am-1pm. We can help you set up accounts for virtual classes and answer any other questions you may have.
Call 570-421-2525 to make your appointment today!
Kids Fitness with Victor
Join us virtually every Saturday at 10am for some fun fitness from a distance.
You can ask your school to use this program as a
phys-ed credit!
Join us here: Click Here to Join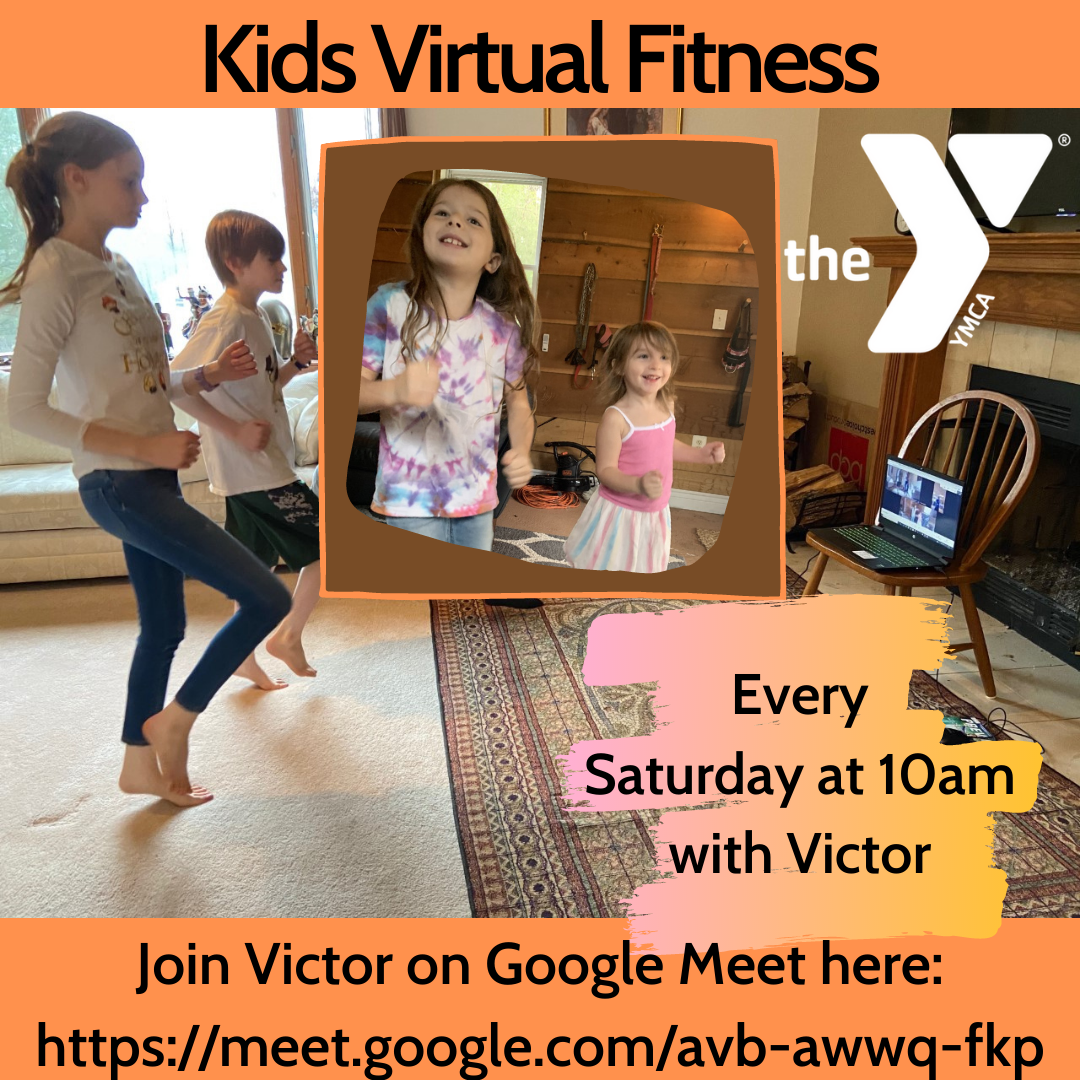 *This is a family friendly event.*
Kids Activities with Kevin
Jjoin us every Thursday at 4pm with Mr. Kevin for some fun virtual games and socializing. Best suits ages 6-12 year olds. Some exciting activities we have planned are BINGO, virtual escape room, and scavenger hunts. Register with the member service desk.
Join Kevin here:
*This is a family friendly event.*
Needle Work with Beth
Join us every Friday at 11am in person or virtually for our knitting and crocheting circle. Bring your own project to work on and chat with friends while staying safe and social distancing.
Join virtually here:
Virtual One on One Personal Training/Group Training
Need a little extra motivation or some direction to meet your goals? We offer one on one personal training or group personal training to help you meet your goals in person or virtually.
Sign up today with our Member Service team by calling 570-421-2525 or emailing sbush@poconoymca.org.
*Fees may apply*